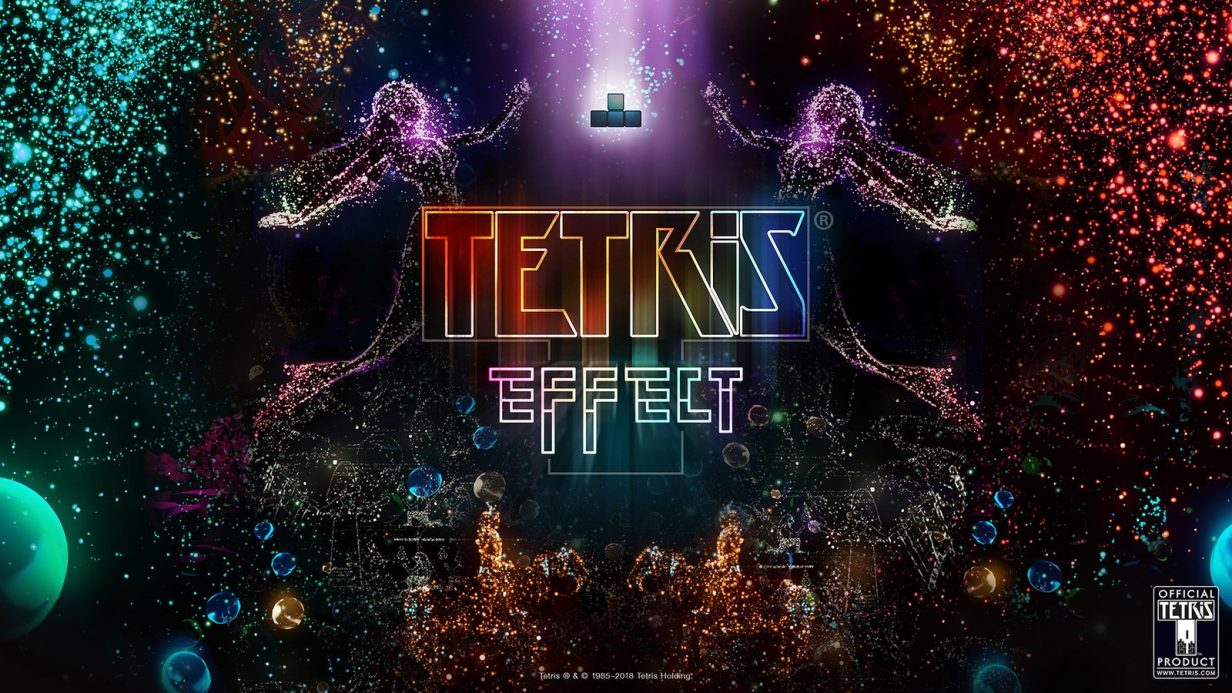 The Tetris Effect
When I was a kid, waiting was the most unbearable thing in the world.  To have the seconds tick by — each one a rather large percentage of my life thus far — felt like an agony spent wasting eternity.  I needed to be doing something, all the time.  I will admit, not much has changed as I've grown older except for my ability to handle the urge better.  But when I was a kid, my mother would keep me entertained with a small game on her phone — a maroon Nokia E63 complete with a physical keyboard and a directional thumb-pad.
That game was Tetris.
---
The origins of Tetris date back to the early 1980's in Soviet Russia.  Alexey Pajitnov worked as a mathematician in the computing department for the Moscow Academy of Science.  During his time there, his job mainly involved pushing the limits of software development in the early era of computing.  In his spare time, however, he enjoyed creating puzzle games for the computers he worked on.  In 1984, Pajitnov discovered a puzzle in a Moscow toy store which used geometric shapes called Pentominoes — small plastic blocks made up of squares in various arrangements.  Inspired by this puzzle, he began to write a computer program involving them for the Elektronika 60, which was essentially the Russian version of the PDP-11.  For those unfamiliar, it means that Russian technology was over a decade behind in terms of raw capability.
Due to these technological limitations, Pajitnov was forced to make two key changes to his original idea that would become the mainstays of future game of Tetris.  First, the nature of pentominoes is such that there are twelve possible configurations.  If you remove one block, creating a set of tetrominoes, there are seven configurations.  Pajitnov made this change in order to reduce the complexity of the program, and address some memory limitations.
Initially, Pajitnov wanted to make the game more similar to the pentomino puzzles he was inspired by where the goal is simply to fit all of the pieces into a rectangular configuration.  But after a little testing, he realized that this made games somewhat boring and players usually finished quickly.  He decided that the size of the playing field was the limiting factor, and first thought about making a really long play field where users scroll through it.  However, Pajitnov felt that scrolling was annoying and wanted to see the entire field at the same time.  In conjunction with that idea, he also realized that once a player filled up a horizontal line, it became functionally useless — merely taking up space on the screen.  By removing that line, he killed two birds with one stone:  an unlimited playing field with minimal memory requirements from the computer.
In the end, Pajitnov called his game Tetris after the Greek word for four, tetra, in contrast to penta for pentominoes.
After the last change was made, Pajitnov understood that the game was incredibly captivating.  When the academy got its first IBM-compatible PC, one of Pajitnov's coworkers rewrote the game with proper graphics and scoring, and the game spread like wildfire across the USSR and eventually Eastern Europe.  What followed was a long series of complications involving the legitimacy of Pajitnov's rights to the game.  Back in the days of early computing, the idea of a copyright was sketchy at best and the only defense you had against people copying your software was to build in protections yourself that made it difficult to copy.
Additionally, Soviet law prohibited the idea of selling things for personal gain at the time, which meant that Pajitnov couldn't have sold the game legally anyway.  Because of this, Pajitnov was happy to give Tetris away and focus on his personal research.  Eventually, a London businessman named Robert Stein paid a visit to a Budapest research center called SZKI where he saw someone playing Tetris.  He tracked Pajitnov down and sent him a Telex message (the precursor to fax machines) asking to buy the rights to it.  Pajitnov was open to negotiations and sent a message back, but unfortunately due to the language barrier, Stein interpreted this answer as an agreement to his terms.  Shortly thereafter, Stein began to sell the rights to Tetris around the globe.  Western companies were very excited to launch their own versions of Tetris, using the Soviet connection as a hook for the game.  This is why some of the box art uses red themes with symbolism like the hammer and sickle, or the backwards "R" in Tetris.
When Moscow's reforms were beginning to take hold in 1988, Stein was informed by the newly-created Electronorgtechnica (the government agency responsible for software exports) that Pajitnov didn't have the authority to make the deal Stein thought he did.  On top of that, Henk Rogers – an American who ran a Japanese game publisher – was badgering Stein for the handheld rights to Tetris.  Rogers wanted to ship the game with Nintendo's upcoming Game Boy platform.
Originally, the Game Boy was set to ship with a Mario title, but Nintendo president Minoru Arakawa was convinced by Rogers' argument:  "Well if you want little boys to buy your machine then pack in Mario, but if you want everybody to play your game, pack in Tetris."  This argument would hold true as Tetris has long demonstrated an appeal to a variety of age ranges, whereas the Super Mario line generally appeals to younger audiences.  With Arakawa convinced, Rogers first tried to contact the company Mirrorsoft (which had previously acquired the rights) who dodged his inquiries.  Next, he tried to contact Stein, who promised results but was unable to deliver on time.  Finally, Stein told Rogers to meet him in Moscow, but by then Rogers' patience had run out and had decided to bypass Stein and deal with the Russian agency directly.
A series of complicated business dealings between Mirrorsoft, Stein, the Russian Electronorgtechnica, Pajitnov, and Nintendo (represented by Rogers) ensued.  By the time the entire mess was sorted out, Stein was left with the home computer and coin-op rights, and Nintendo walked away with the console and handheld rights.  This angered a great many people who felt they had been cheated out of their rightful acquisitions, and the director of Electronorgtechnica almost felt the full weight of the Russian state machine leveraged against him by Mirrorsoft's political connections, but the reforms in Moscow eventually convinced the government to change its attitude.
---
Nintendo's Game Boy shipped with Tetris, making the game a household name in America.  After the original deals for the Tetris rights expired in 1996, Pajitnov would later team up with Rogers to form The Tetris Company, which helped spread its influence even further.  Despite the fact that Pajitnov missed out on the fruits of Tetris during it's early era, he would go on to become successful as Tetris sold over 100 million copies on various mobile phones.
Tetris competitions have been going on since the 1990 Nintendo World Championships.  In 2009, a player named Harry Hong managed to obtain the highest possible Tetris score:  999,999.  Ever since 2012, a tournament known as The Classic Tetris World Championship has been held at the Portland Retro Gaming Expo.
---
In 2018, Tetris is experiencing a revival with the game, Tetris Effect.  So named for the psychological effect where gamers will occasionally see remnants of gameplay long after their play session has ended, I can think of no greater tribute to Pajitnov's genius.  This is a celebration of a worldwide, universally appealing phenomenon.  Tetris is a piece of art that has lasted for generations and will last long after I am gone.  It is a cornerstone of modern gaming, and perhaps one of the most fundamental.
I don't know what makes Tetris special.  Maybe it's the math coming together in hidden ways, or maybe it's the feeling of clearing row after row that excites people.  When I listen to people speak about Tetris, they speak about the phenomenon.  They recount tales of standing under a lamp (the original Game Boy did not have backlighting) for hours at a time, watching blocks fall.  Numerous academic institutions have done research on the psychological effects of Tetris:
Playing Tetris for three minutes decreased craving strength for addictive substances by approximately one-fifth.
Tetris can be used to decrease the intrusive effects of PTSD
Tetris is unlike other games with regards to reducing intrusive effects of PTSD
Tetris aids in cognitive development, particularly in the areas of mental rotation ability and other spatial tasks
Tetris increases cortical thickness in adolescent girls over a three month period
I could continue to list additional benefits of the game, but my point is clear:  there is something special about Tetris.
What does Tetris mean to me?
Tetris is absolute simplicity.  It is the ultimate abstraction of math and control, placed in your hands.  It is an elegant puzzle that is simultaneously casual and engaging.  It's a way to pass time, but it's also very engaging.  It almost represents innocence to me.
A couple of my favorite podcasters were talking about Tetris recently, which inspired me to write a slightly more extensive history of the game.  My information on the history comes largely from Replay: The History of Video Games by Tristan Donovan.  I highly recommend the book.
~Caleb