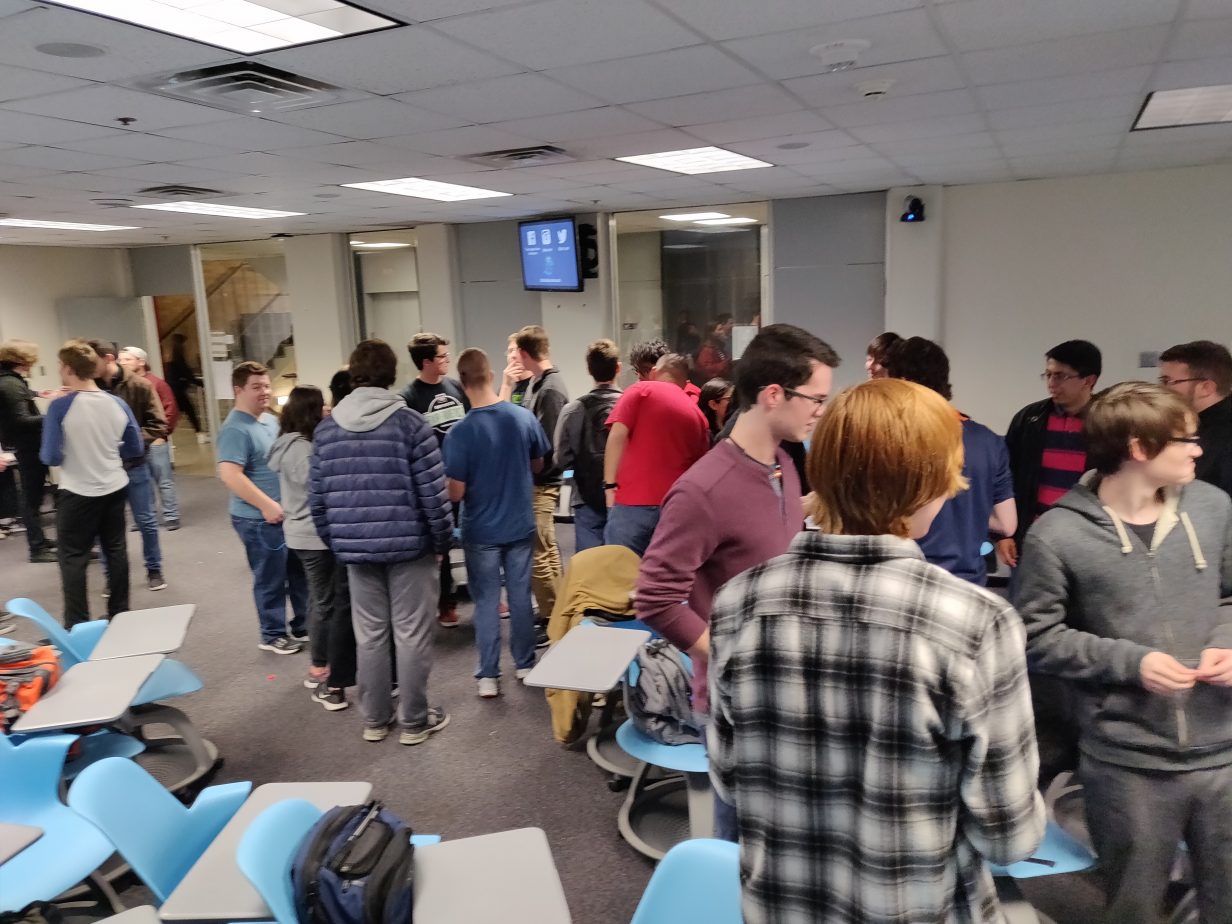 Sprints & Semester Jams
On February 7th, the game developers of Texas A&M kicked off their semester game jam.  Nine teams of 2-5 members are currently hard at work to make a game by the end of the semester!
Game development is a somewhat niche field to pursue, particularly if one only focuses on the game industry.  At Texas A&M, there isn't a major for game development.  The closest two degrees are Computer Science and Visualization, and my fellow computer scientists get the short end of the stick.  While the visualization program has many courses oriented towards teach students the process of asset creation for games (things like 3D models and environments), the closest course in Computer Science is probably Graphics, which teaches students about rendering and shaders.
It is all the more fortunate that I have been able to work and study with the local student Special Interest Group of the IGDA (International Game Developers Association).  Multiple versions of A&M's game developer club, "Texas Aggie Game Developers" (TAGD) have existed over the years, but I am proud to announce that as of this semester, I have been a part of the officer team.
Part of the way through last semester, I ended up helping plan TAGD's Halloween social, and they liked how well the event went, so they brought me on as their event coordinator.
---
For this academic year, we decided to put a greater focus into holding semester game jams, as one of the best ways to learn game development is to actually go out and make games.  This semester's theme is "Stuck Together", and at the end of the semester, we will award trophies to teams based on categories such as best design, best art, etc.
One of the notable improvements we made for this jam was assigning senior TAGD volunteers as mentors to each of the groups to help keep them accountable and provide support and guidance.  There are sprint reviews every two weeks (four total) to let the teams have a chance to show off their progress and get feedback from everyone.
---
One of the perks of being in TAGD is our access to industry contacts who often come and give talks.  So far this semester, we have had two industry professionals come and speak:  Gracie Strittmatter (Technical Art Director for Bioware) and Gordon Walton (Executive Producer for ArtCraft Entertainment).
Gracie's talk focused on an introduction to the industry, along with her experiences at different locations along the EA pipeline.
As a long time friend of ours, Gordon tends to talk about more abstract concepts at the root of game development.  During this past talk, he opened with the question "Why do you make games?"  He used this to examine motivations for game development and the temporary nature of games.  People (generally) don't play old games, but if we're lucky, a game we make will inspire the next generation.
---
I think I want to try doing some weekly TAGD updates but we'll see how well that pans out.  In other news, I've been doing a lot of design and research for The Card, and I'm optimistic about its progress.
~Caleb